Brochure "Solar Heat for Industry"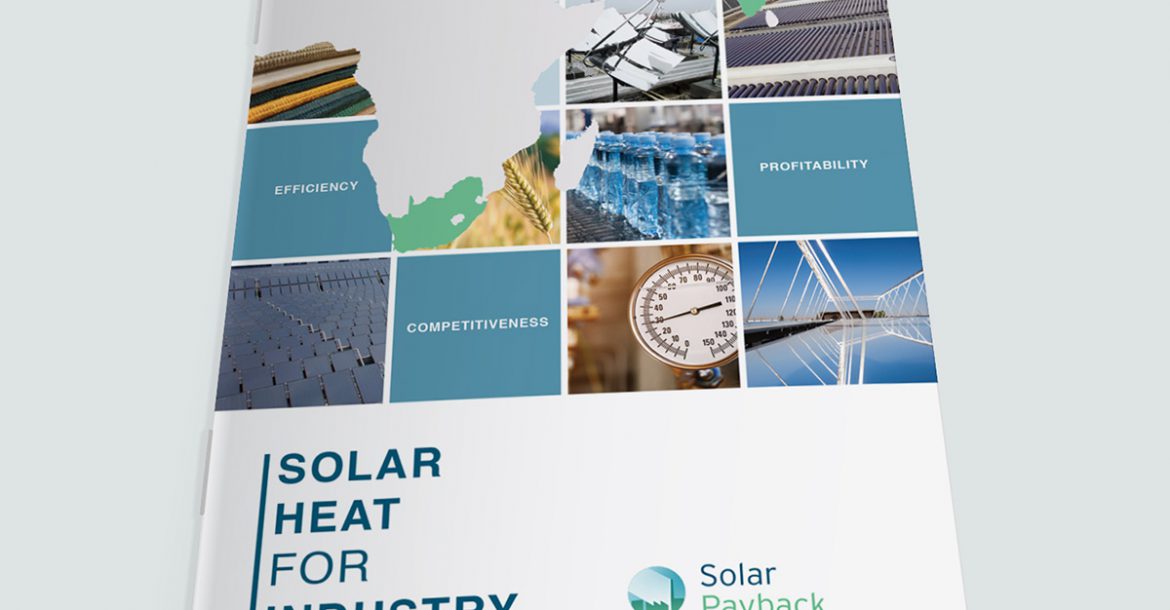 A picture is worth a thousand words – facts and figures on 20 pages (Photo: Solar Payback)
The 20-page brochure "Solar Heat for Industry" presents key facts and figures about solar heat in industry, its potential, and deployment worldwide. Infographics and pictures help to illustrate stakeholders from industry, financial sector and policy the powerful resource and the huge potential of solar heat technologies in manufacturing businesses.
Moreover, statements of satisfied investors from different sectors and countries aim at building trust in solar thermal technologies for industrial applications. Additionally, the most relevant results from the latest solrico survey among system designers and collector manufacturers show the current status of the market.
A whole chapter dedicated to the technology itself offers potential investors information about the different technologies available in the market, including easy to understand hydraulic schemes of the different integration options of solar heat technology in production processes.
The brochure is available in three languages: English, Spanish and Portuguese. Download it and use it in your communication with clients and decision makers.