Solar Payback Workshop at IFAT Africa and Food & Drink Tech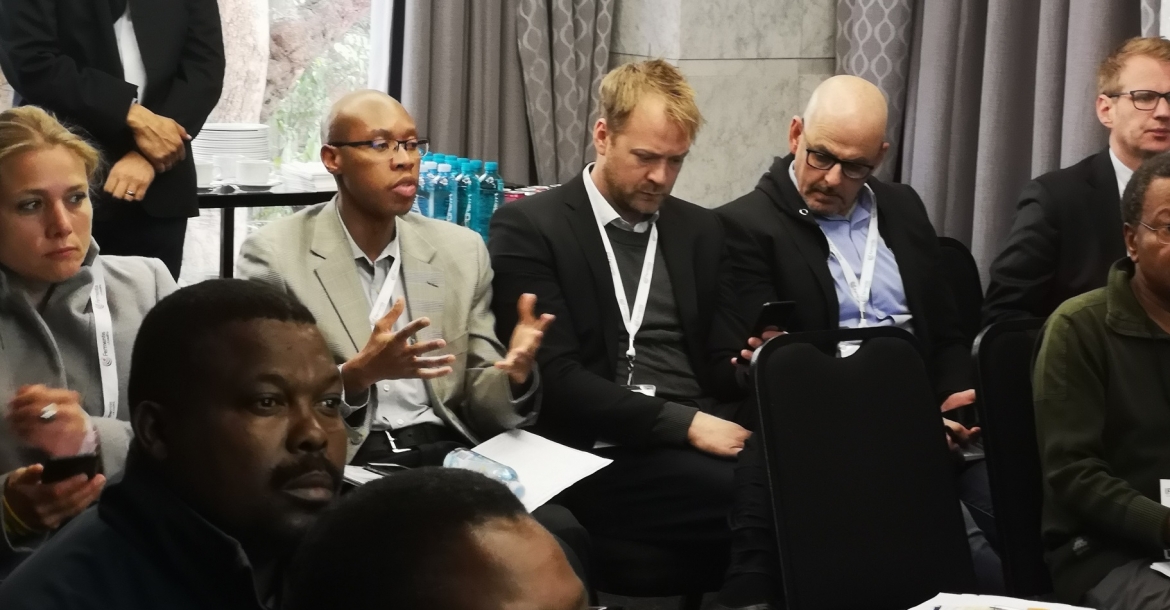 A Solar Payback workshop was offered on 10 July 2019 to present findings about the use of Solar Heat for Industrial Processes (SHIP) with focus on the food and beverage industry in South Africa. The event took place at the fourth edition of Food & Drink Technology Africa fair co-located with IFAT 2019 , Africa's leading trade fair for water sewage, refuse and recycling in Johannesburg. According to the Solar Payback report "Solar Heat for Industry: South Africa" the food and beverage manufacturers have the best opportunities to use SHIP.
The two-and-a-half-hour hourthe workshop was well attended with more than 30 experts from private and public sector. The event was supported by a small booth on IFAT Africa, where stakeholders could inform themselves personally about the Solar Payback project, about SHIP technologies and market potential in the country.
The Workshop was moderated by Dr. Karen Surridge-Talbot, Solar Payback Project Manager at South African National Energy Development Institute (Sanedi).
The four presentations of Solar Payback partners and South African SHIP experts highlighted successful showcases of SHIP in breweries, chicken farms or abattoirs in South Africa. You find the names of speakers and their presentations below:
Solar Heat for Industrial Processes
Jan Knaack, Project Coordinator of Solar Payback at BSW Solar, Germany
Download the presentation
Framework conditions for solar thermal in South African industry
Dr. Peter Klein, Researcher at Council for Scientific and Industrial Research (CSIR), South Africa
Download the presentation
2nd test facility: Gromer farms – Hekpoort, RSA
Henning Holm, Founder and Managing Director of the engineering company Holmes & Friends, South Africa
Download the presentation
Energy strategies for industry
Wally Weber, Founder and Managing Director of service company Blackdot Energy, South Africa
Download the presentation