SANEDI and SAGCCI jointly implement Solar Payback Project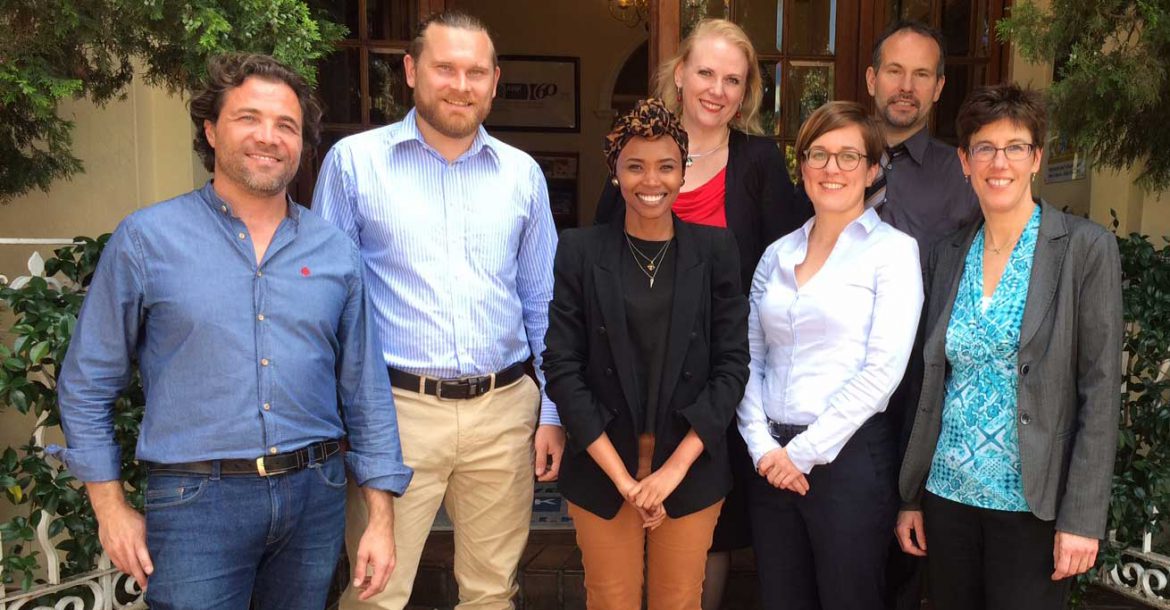 Satisfied faces after the Kick-Off meeting in Johannesburg on 23 January 2017. SANEDI and SAGCCI have teamed up for increasing the use of solar thermal energy in the industry in South Africa (photo: BSW-Solar).
The international project 'Solar Payback' is coordinated by the German Solar Association BSW-Solar, implemented in four partner countries (South Africa, Brazil, India and Mexico) and supported by eleven partner organisations. It was launched in October 2016 and will conclude in September 2019. The implementing partners in South Africa are the South African National Energy Development Institute (SANEDI) and the Southern African-German Chamber of Commerce and Industry (SAGCCI).
"Increasing electricity prices in South Africa and discussions around the implementation of a carbon tax have highlighted the need for energy saving in the industrial and commercial sectors, but awareness for the use of solar heat is still very low. Solar Payback can play a key role in increasing the knowledge and confidence of production businesses for this promising renewable energy," was how Dr. Karen Surridge-Talbot, Centre Manager of the Renewable Energy Centre of Research & Development, Renewables at SANEDI, described the market situation. Solar Payback focuses on an in-depth analysis of market barriers and drivers by drafting a solar process heat-potential study designed to be used in informing policy.
"South Africa has twice the sunshine, but only a small fraction of installed solar thermal capacity compared to other countries," emphasised Markus Wolf, Project Manager at Competence Centre Sustainable Energy (SECC) of SAGCCI. "Our aim in Solar Payback is to raise awareness among potential client groups, for example from the beverage, textile or automotive industry, as well as among financial institutions." To increase the trust in solar process heat technology, Solar Payback supports the construction of a best practice plant.
This project is part of the International Climate Initiative from Germany. The German Federal Ministry for the Environment, Nature Conservation, Building and Nuclear Safety (BMUB) supports this initiative on the basis of a decision adopted by the German Federal Parliament.
The state-owned South African National Energy Development Institute (SANEDI) serves as a catalyst for sustainable energy innovation, transformation and technology diffusion. Its current portfolio includes six programmes: Advanced Fossil Fuels, Renewables, Energy Efficiency, Green Transport, Working for Energy and Smart Grids. www.sanedi.org.za
The Southern African-German Chamber of Commerce and Industry (SAGCCI) with its three offices in South Africa facilitates the establishment of business links between the two countries. The Chamber's Competence Centre for Sustainable Energies (SECC), which is based in Cape Town, aims to be an information, networking and advisory platform for the renewable energy and energy efficiency industry. http://suedafrika.ahk.de/en/